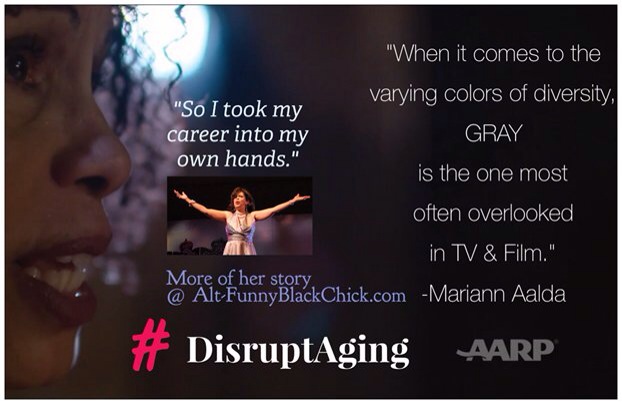 Hi! I'm Mariann Aalda. I've long been passionate about changing the paradigm on women of color; women in comedy ...and now, on women and aging.
By example! Click on the AARP billboard above to find out more.
As Creator-Performer & Executive Producer of FUNNY COLORED WOMEN -- through SitMyAssDown Comedy Productions, which I head up with my sister Kathy Coley -- I'm working to expand the narrative and broaden perceptions about women of ALL ages and ALL colors...one laugh and compelling story at a time.
The debut production of FUNNY COLORED WOMEN, entitled "Gettin' the Last Laugh," premiered at the 2017 National Black Theatre Festival in Winston-Salem, NC, with Co-Host/MC, Rhonda Hansome ...featuring Roxanne Reese, Holly Lynnea and Hermine Wise. All four performances SOLD OUT...TWICE, when the theater space was reconfigured to accommodate more people!
Although the show's success exceeded the festival's expectations, it came as no surprise to me. I saw an entertainment void and knew that the right show, with the right mix of performers, could fill it.
More to come!

High praise from a comedy LEGEND! Thx Tom, I am humbled.
------------
Mariann has played comedy clubs across the country from Caroline's and Gotham in NYC...to Zanies, The Laugh Factory, The Revival and Second City in Chicago...to Flappers and The Improv in Los Angele. She also co-produced and stars in the improv comedy web series, TALK TO ME, GINGER! based on her performance-art character, "Ginger Peechee-Keane, Adult Sex-Ed Evangelist & Mojo Motivator" from her solo show, OCCUPY YOUR VAGINA! which she has performed in Chicago, New York and New Orleans. Other iterations of her zany character have appeared in the stage plays M.O.I.S.T! with Iona Morris, and as "Lady M" in Herotique-Aahh with the sketch troupe 3 Blacque Chex.
She is mostly recognized, however, from her roles in TV and Film: as rapper Kid's clueless mom in the urban cult comedy Class Act; for her series regular and recurring roles as Redd Foxx's daughter on the CBS sitcom, The Royal Family; O.J. Simpson's wife on the HBO dramedy, First & 10, Meshach Taylor's yuppie-from-hell girlfriend on CBS' Designing Women -- and from memorably hilarious guest-star turns as Sherman Hemsley's stripper girlfriend, Lois Keller, on Family Matters and Mo'Nique's book club nemesis, Hannah Foster, on The Parkers. But it is for her groundbreaking role of DiDi Bannister on ABC's Edge of Night. -- the distaff half of "Calvin & DiDi," one of the first black soap opera super couples -- for which she is most fondly remembered. But even with a prolific career spanning 40 years, she is not content to rest on past successes. Onward!
WEBSITE: Alt-FunnyBlackChick.com
Facebook: Mariann Aalda Fans
Twitter: @mariannaalda
Instagram: altfunnyblackchick
Contact: mariannaalda@aol.com
----------
KATHY COLEY - Co-Producer & CFO, SitMyAssDown Comedy Productions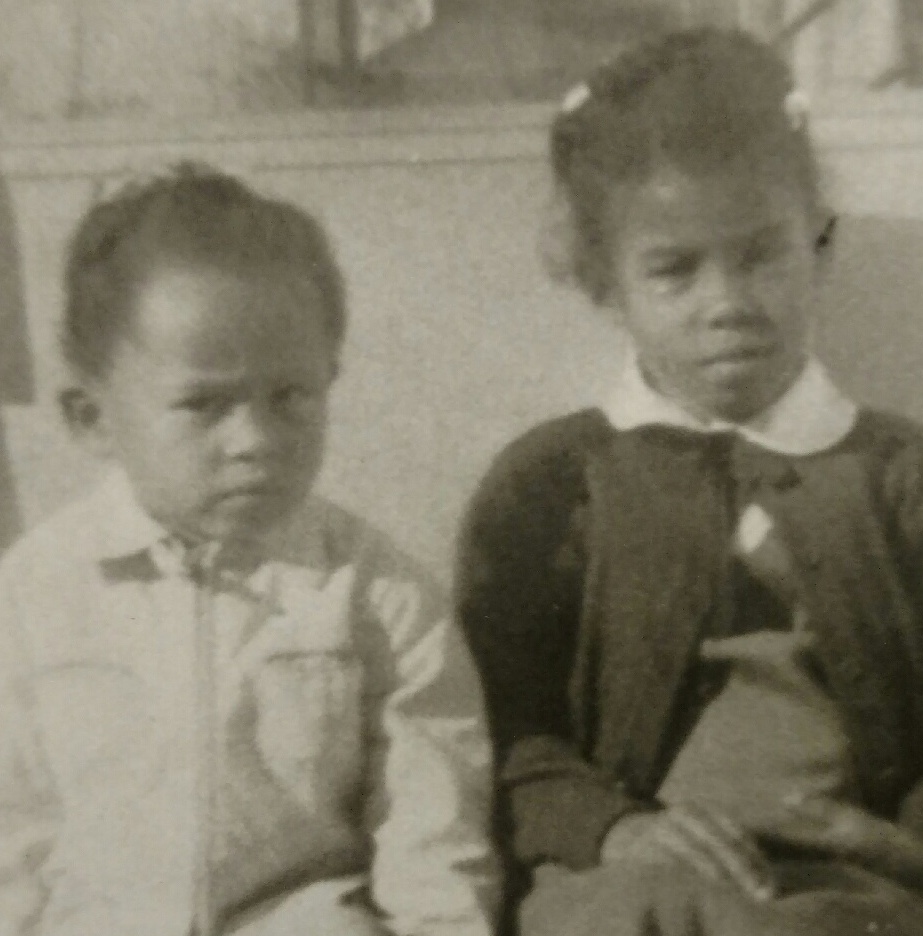 Along with her sister, Mariann Aalda, Kathy is partnered in SitMyAssDown Comedy Productions and is co-producer of FUNNY COLORED WOMEN; the improvisational comedy web series, TALK TO ME, GINGER! and the one woman show, Occupy Your Vagina!
After taking early retirement -- after almost 30 years as an executive in banking, marketing and advertising, -- she decided to use her business acumen in the pursuit and advancement of more creative endeavors and serves on the Advisory Board of Creative Cypher, a Chicago incubator for independent film and television projects founded in 2012 by Troy Pryor to bring more diversity and inclusion to the Chicago television & film markets.
CONTACT: coleysrus1@gmail.com