Faith and Fun are not mutually exclusive...and FUNNY COLORED WOMEN give testament to that in their BRAND NEW SHOW...
"Blessed & Sexy!"

Lord knows we could all use a good laugh right now! And this show delivers! To paraphrase an old song:
"Shout Hallelujah!!! Come on,
GET HAPPY!!!
Let Funny Colored Women chase your cares away!!! "
"Okay, but can I get a Witness?"
YES!!! Click below to hear what audiences had to say at their SOLD OUT show @ the 2017 National Black Theatre Festival!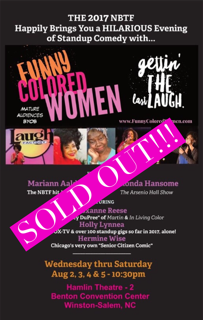 The show is 75 minutes of uproarious (FOR MATURE AUDIENCES) standup comedy presented by an eclectic group of colorful women who have lot to say and don't hold back! But as different from one another as they might be, they all have one thing in common -- besides being hilariously funny, that is -- they are joyful, positive, "the glass is half full" kinda women. They've all been through "stuff," but they've never let it get 'em down...not even a pandemic!
THE WINSTON-SALEM JOURNAL...
had nice things to say, too! Click below for another testimonial!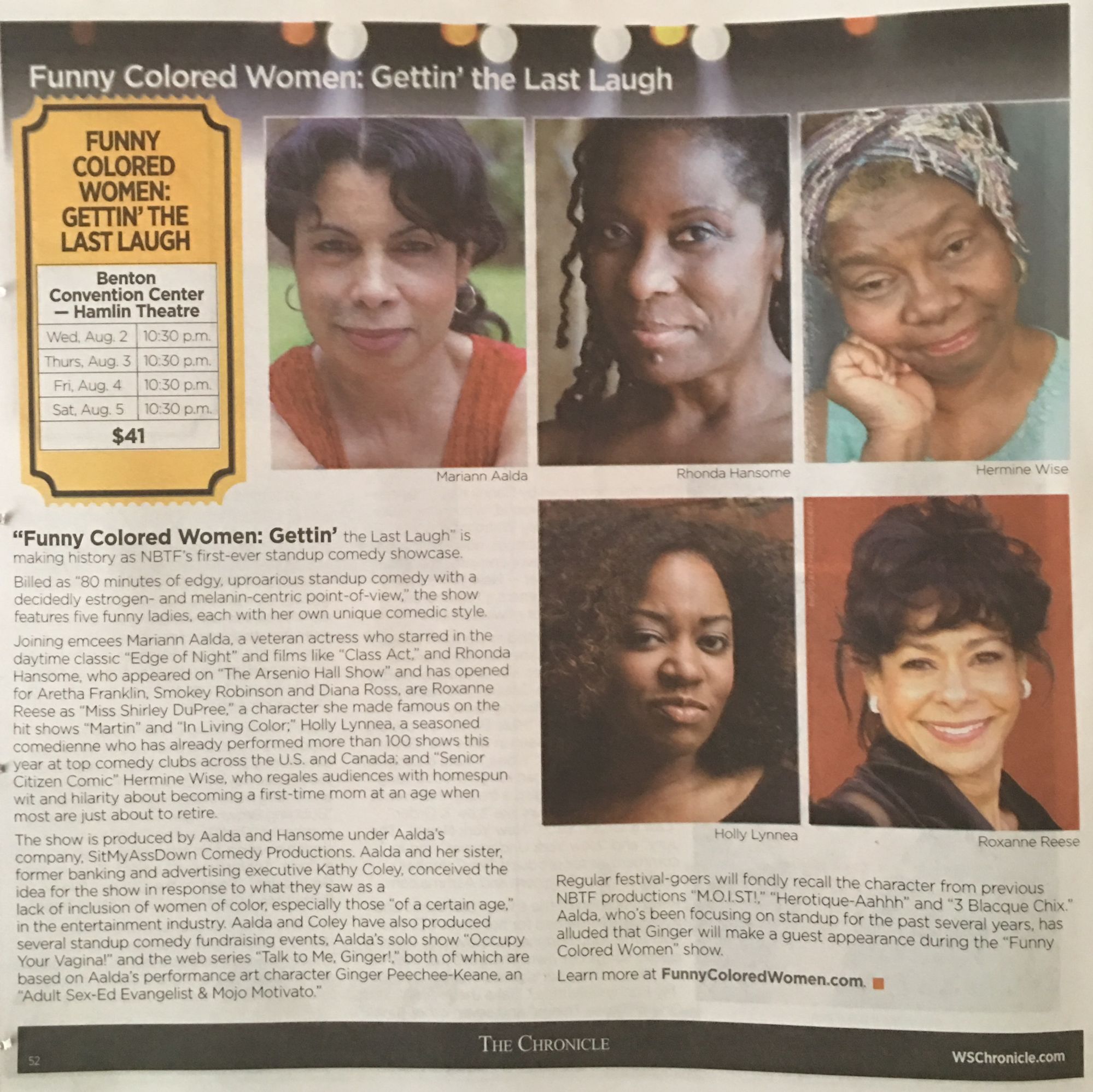 -----
And Kudos from a Comedy Legend!

Facebook: @FunnyColoredWomen
Instagram: @funny_colored_women
Twitter: @BullshitSlayers
-----------------------------------
Bookings & Media Contact: Kathy Coley - coleysrus1@gmail.com
(Leave your name, phone number & name of your organization. Response guaranteed by end of business day)